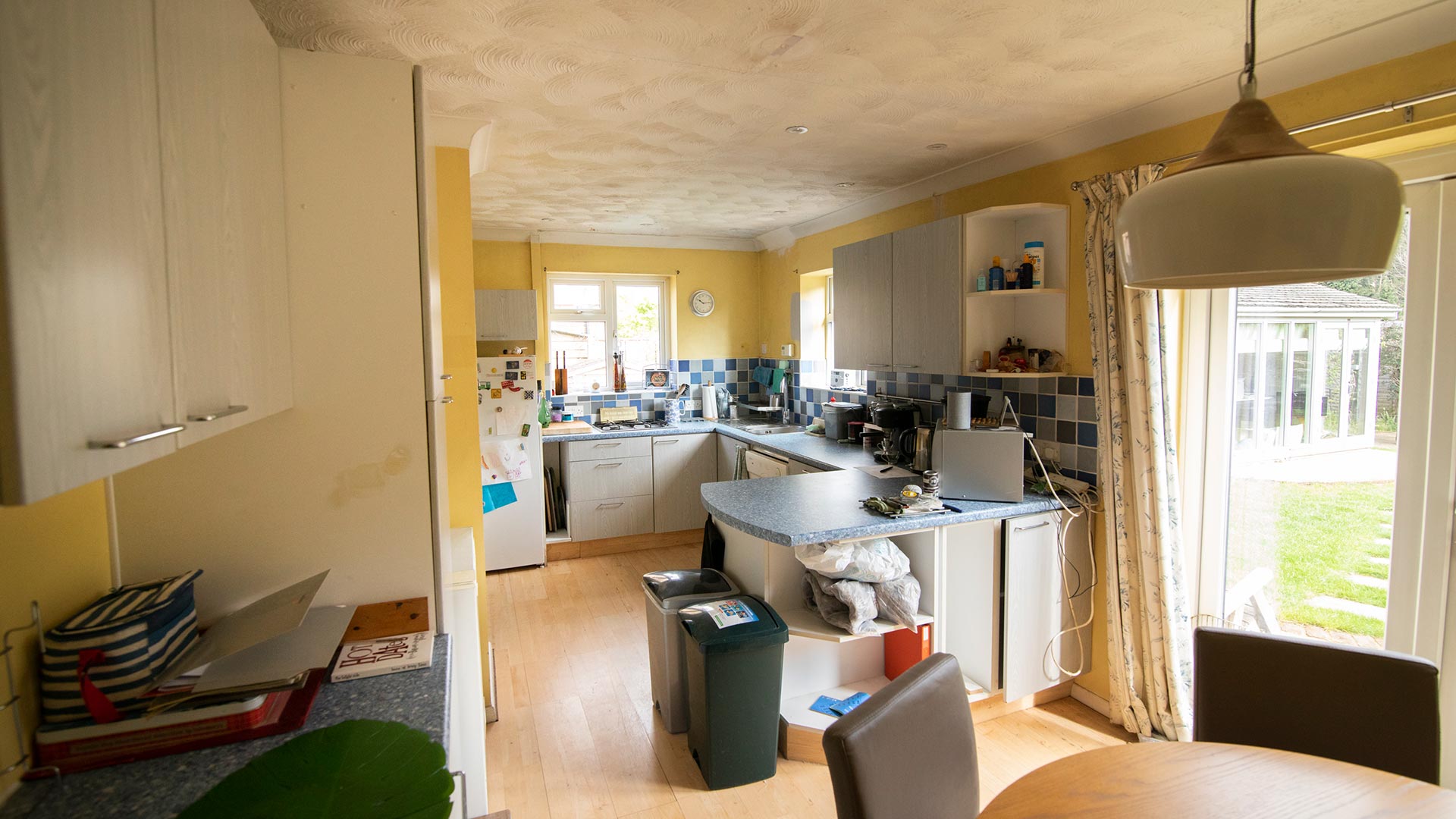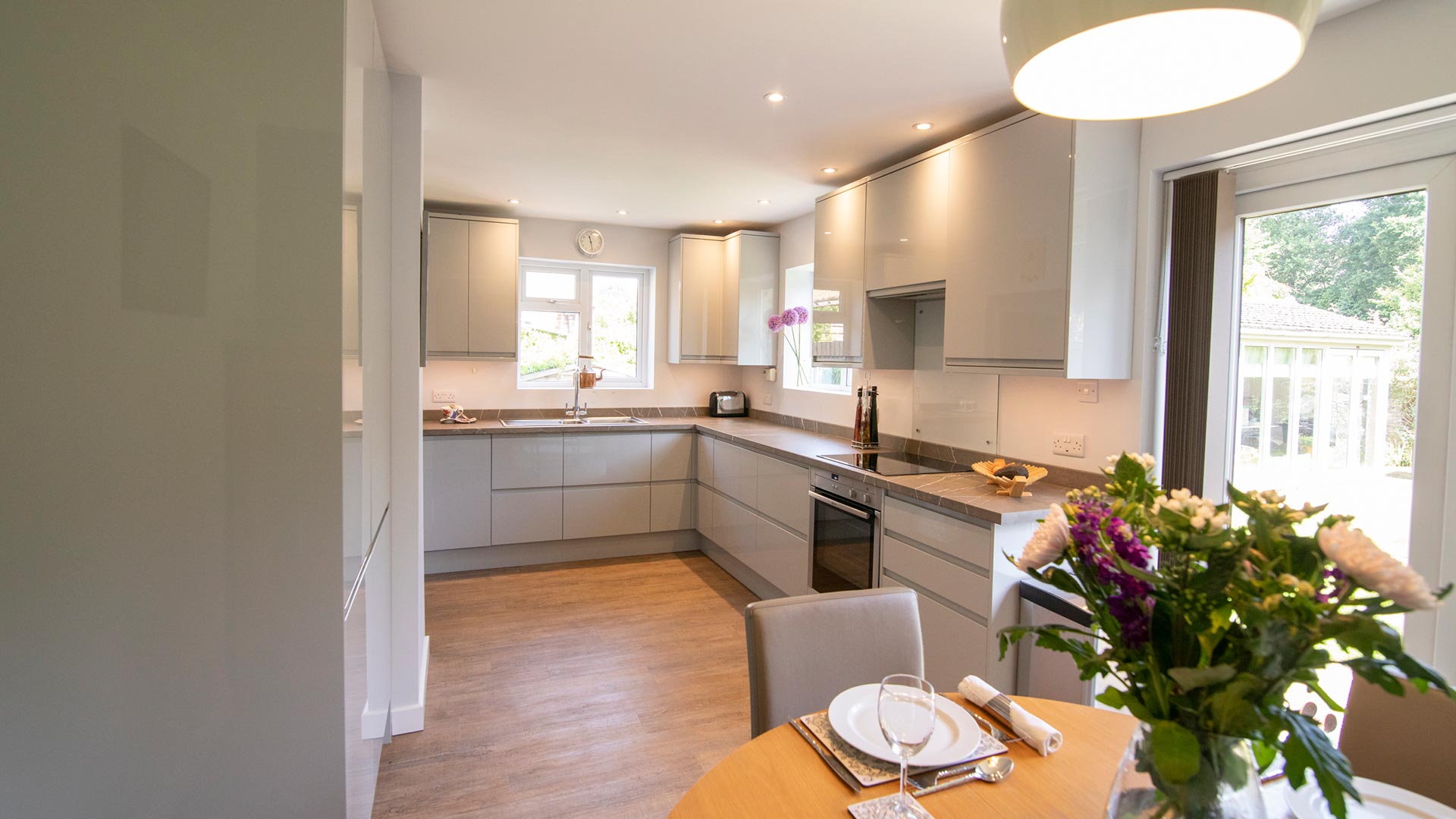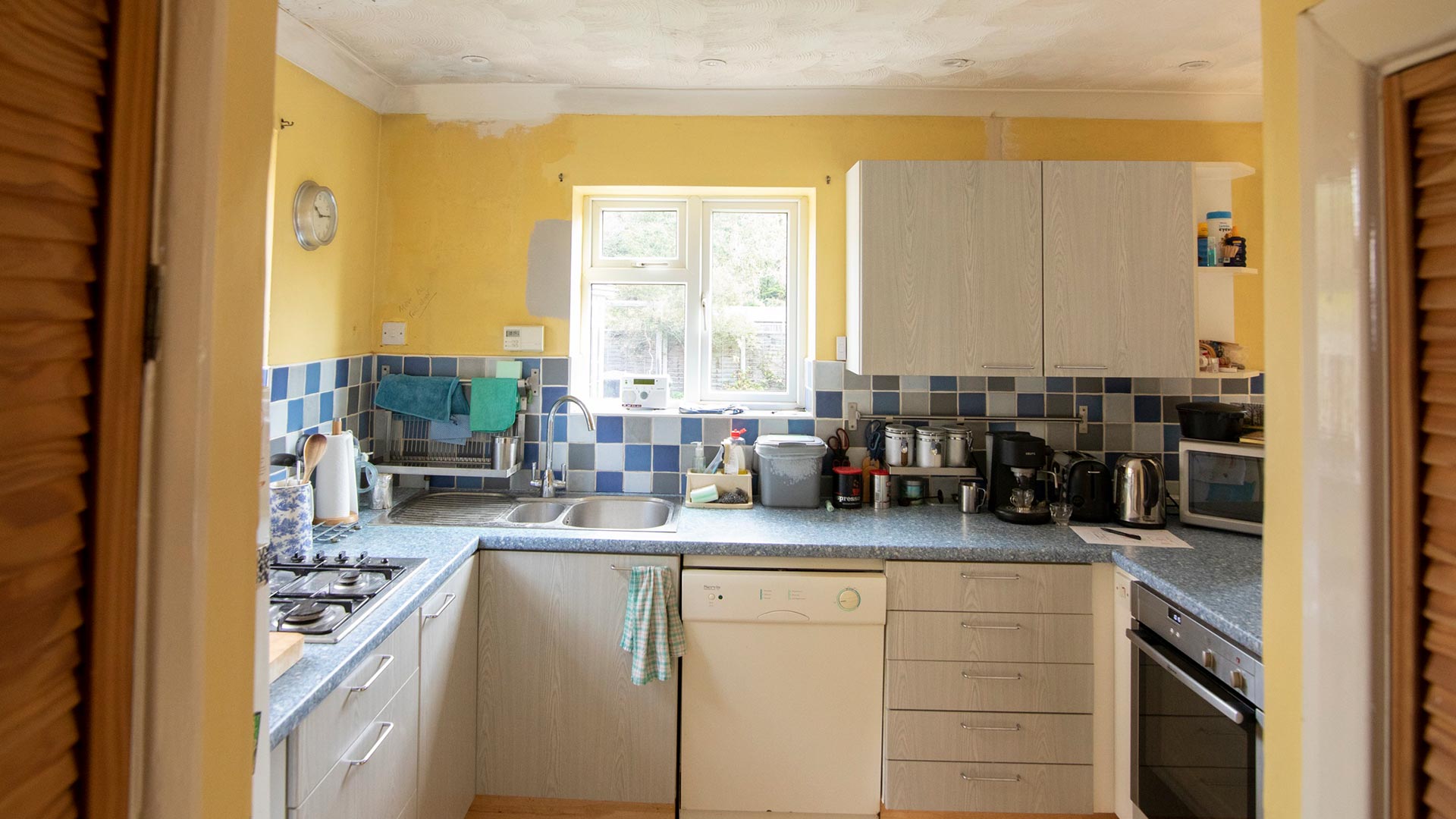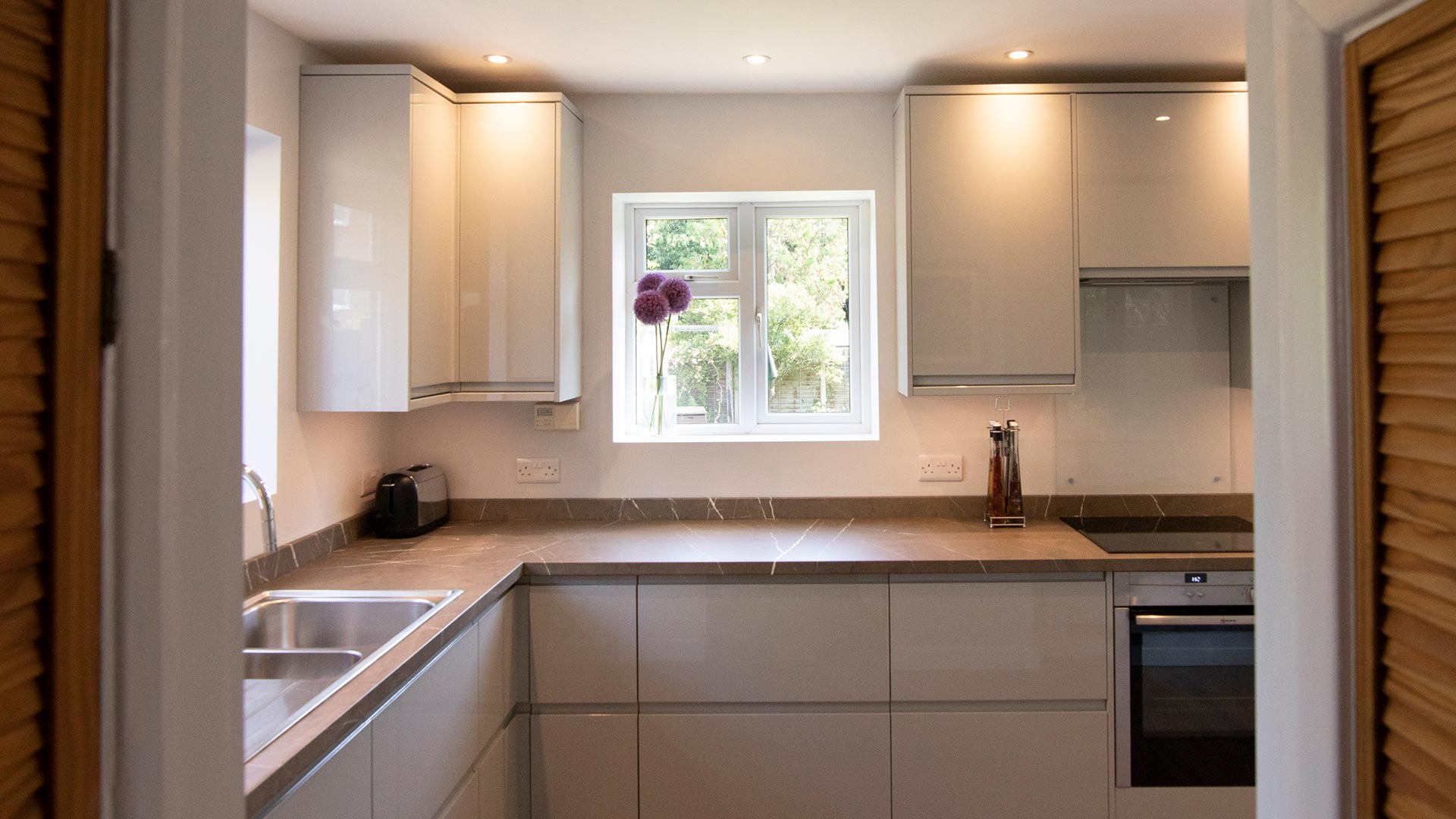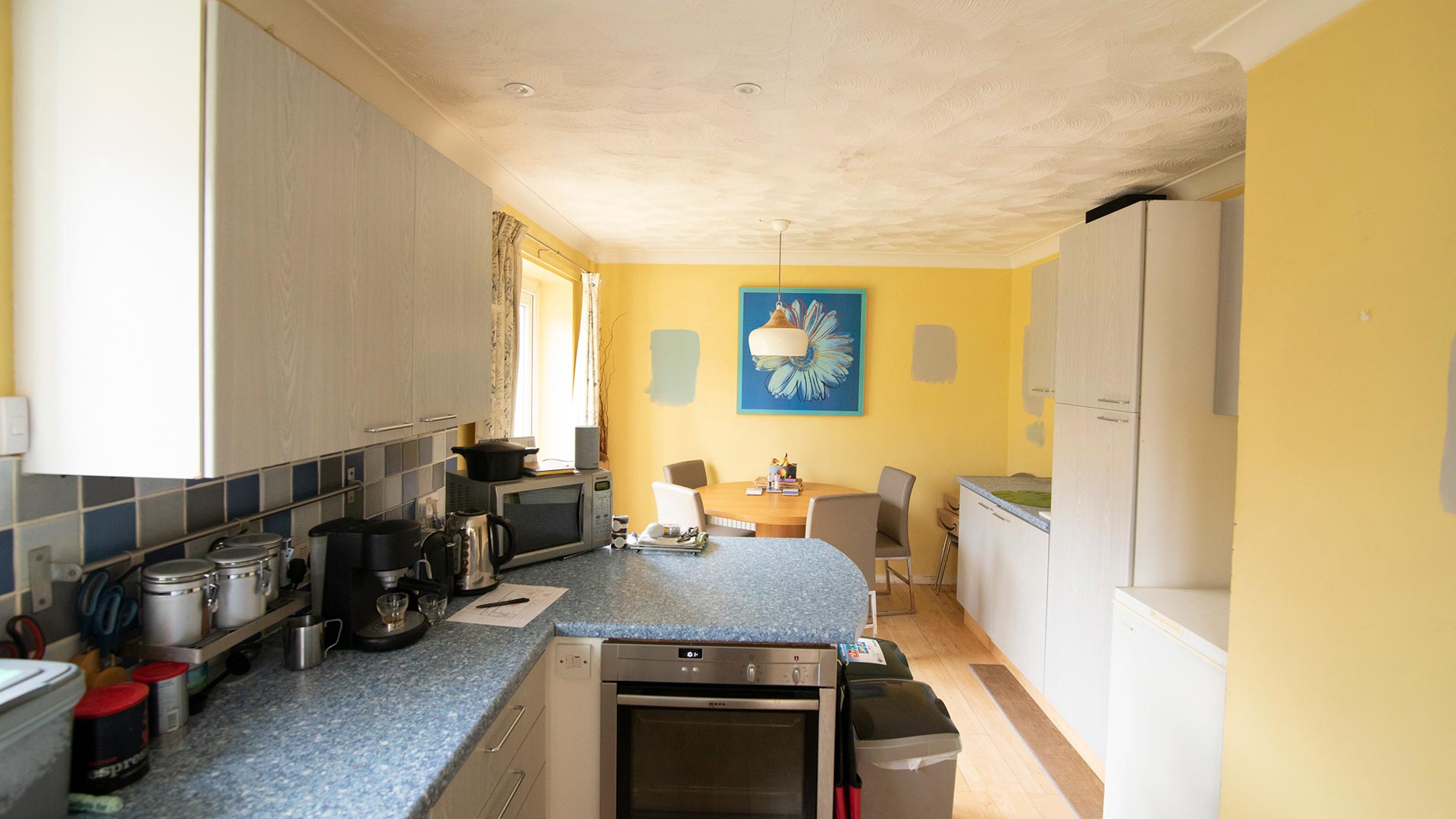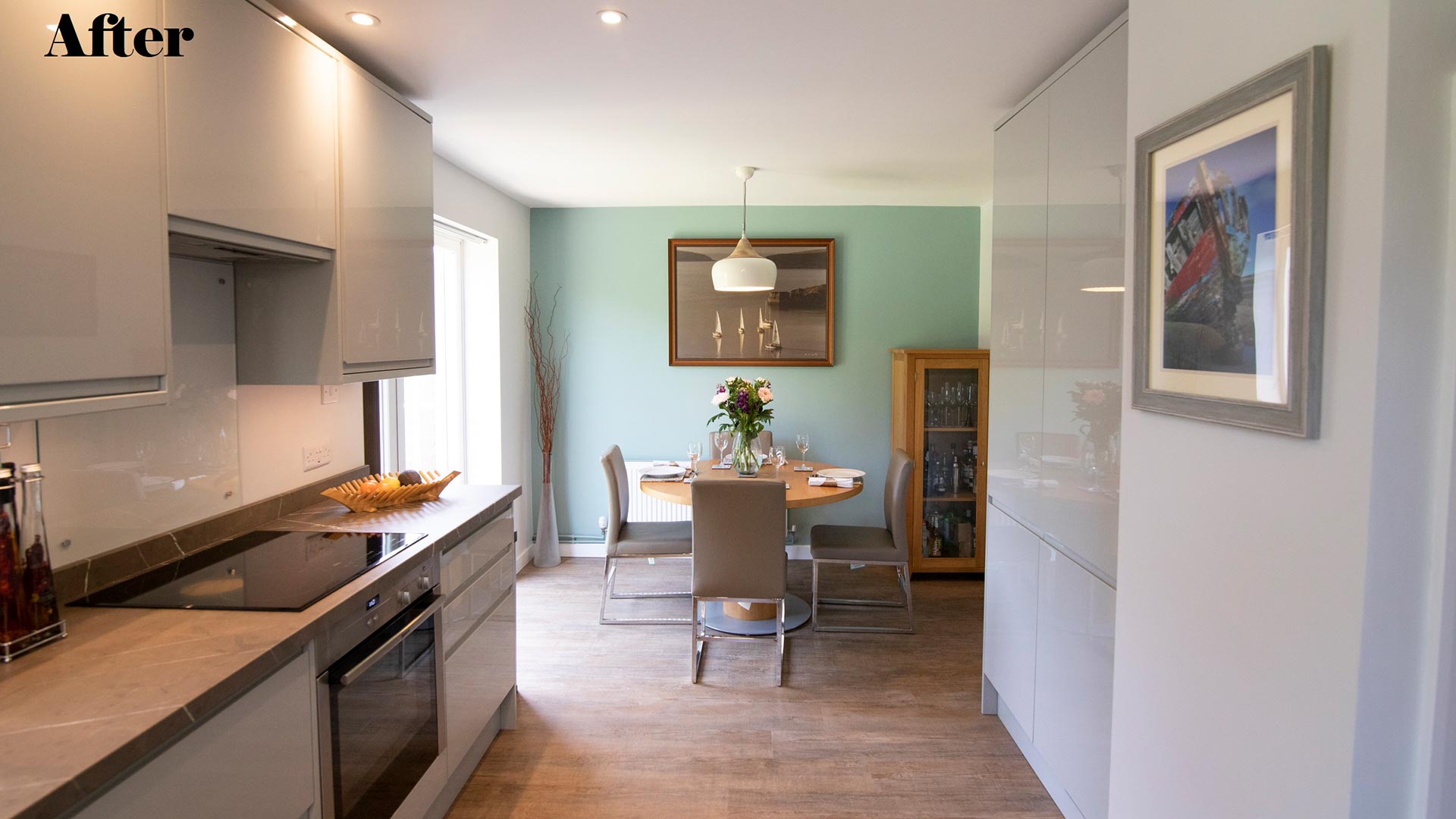 AA1-AD-April-19-9793 – copy
AA1-AD-April-19-9793 – copy – copy
AA1-AD-April-19-9793 – copy – copy – copy
Design Brief: New kitchen that felt more spacious and had more storage, keeping the current dining room table and chairs and display cabinet
Budget: Middle of the road
I worked alongside the kitchen supplier to ensure the design brief was met, having previously had an in-depth first consultation with my clients to see
how they use a kitchen and what they wanted to achieve.
The kitchen required plastering, plumbing, electrics, flooring, decorating and window treatments. I prepared a Schedule of Works for all of the trades
so that my clients could plan their busy schedule around the works.
A common request is for more storage. I gently suggested that it was a great time to have a declutter to see if everything stored in the cupboards was
needed. Once my clients got started on this there was no stopping them. This also helped when packing away for the refit.
I suggested and guided my clients with regard to combinations for the kitchen units and worktops and on flooring and colour schemes to complement
these.
Location: Weybridge, Surrey
Year:  2019
Space Type: Residential