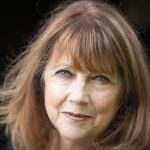 In current mechanical and materialistic lifestyle, there is a great need to create harmony between Mind, Body, Nature and its Energies. Colour is becoming a very important part of bringing peace and harmony into our lives as well as ensuring the energies within a property are well balanced.
For many years, when buying property myself, I always bought property that needed refurbishment and I therefore have a lot of experience in designing/project managing refurbishment projects. Having also been interested in Feng Shui for a long time and wanting to do something more in touch with my spiritual side, I studied the art of Feng Shui with a Chinese Master and now incorporate this with interior projects to ensure that a property not only looks good but feels great too. This sparked great interest and I was invited to be interviewed on Radio 1 with Scott Mills and Radio Berkshire with Phil Kennedy.
In order to share my skills with other people I attended a one year City & Guilds Course in Wimbledon and a home staging course with Ann Maurice. My previous experience in estate agency, conveyancing, probate and the hospitality industry have all contributed to the services I offer today and I have found this knowledge has helped my clients vastly.
My services have been tailored around the requests I have previously received and I get great pleasure from all of the services I offer from colour consultant helping clients to choose a new colour scheme, home staging to assist in selling a property, property finding to help a client find a dream property, full interior design projects to help create a wonderful space, working with bed and breakfast and boutique hotel establishments to help increase sales and therefore revenue and dinner party theming for special occasions.